DESKTOP & TABLET
MOBILE
DESK, MOBILE & TABLET
VIDEO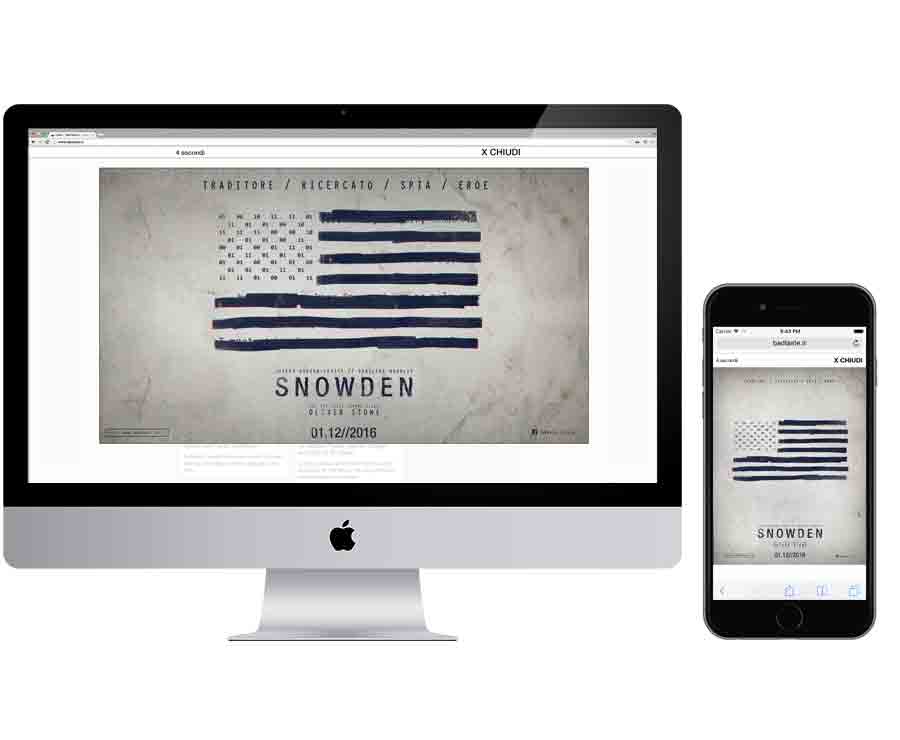 TECHNICAL SPECIFICATION
note tecniche
Info: This format needs exclusively of the materials that follow the following detailed lists. The positioning of the creativity and the events of closing will be managed from our ad-server.

Notes for overlay served through other platforms:
- Creativity must have a semi-transparent white level (90% opacity) that cover the entire page of the browser (like in the image up)
- Creativity must be closed automatically within 15 seconds
- Creativity must include a key for the fast closing.
dimensioni
Desktop + Tablet: 970x546px
Mobile: 750x965px
landing url
standard (es: http://www.nomeprodotto.it)
Creativity delivery
BAD s.r.l.s. requires
five business days
to test creatives. Please send all creatives to
[email protected]